The Omni Vikings Lake Hotel located in Eagan, Minnesota is within the Vikings Lake development which is built around a healthy, active lifestyle. Anchored by the Minnesota Vikings team headquarters and practice facility, this four-star hotel provides a retreat to classic American-Nordic comfort.
Within the hotel's wellness center is the Idlewild Spa . The full-service spa experience gives special focus to thermotherapy and includes a custom indoor Helo sauna and a steam room by our sister brand, Amerec, for increased relaxation and improved wellbeing. Spa users are encouraged to cycle between the deep heat of the sauna or steam room, followed by a cold treatments like the invigorating ice fountain or deluge shower. The health benefits of this alternating hot to cold experience include detoxification, muscle relaxation and boosted circulation.
The spa includes a cozy indoor lounge for relaxing.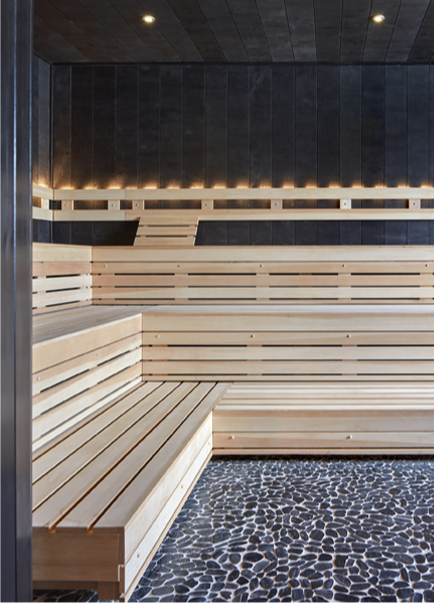 The large 15'x30' sauna with three tiers of benches is perfect for guests to relax and unwind. The sauna's Nordic design includes a two-tone combination of clear Canadian Hemlock benches with black Taika wall paneling. Soft sauna lighting includes LED backrest lighting and ceiling lights.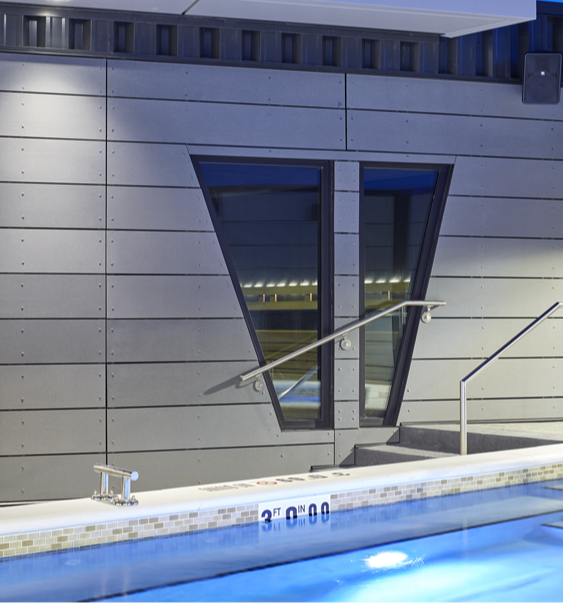 The sauna includes two unique large windows that look out to the pool area.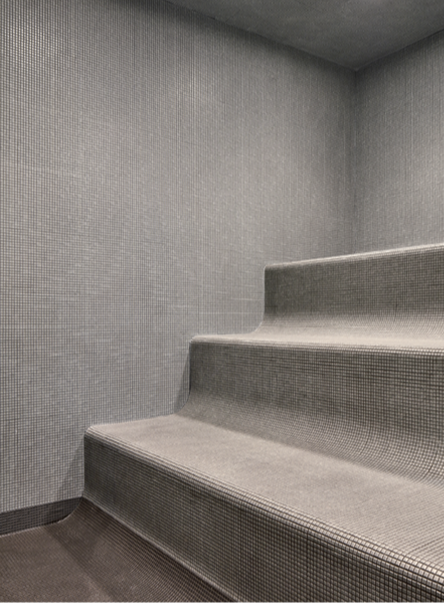 The spa includes a beautiful custom tiled steam room with three tiers of benches. The steam room includes a commercial Amerec Steam Boiler to provide luxurious soft steam for a soothing steam bathing experience.


Sauna Details:
Size: 15' x 30'

Heaters: 3 floor-standing Helo Laava heaters

Wood type: Two-tone combination of Clear Canadian Hemlock benches with black Taika wall paneling

Bench design: Three tiers of benches with upper & lower bench skirts, providing plenty of space for guests to relax lying down or sitting.

Backrest design: 2-bar backrest with integral LED recessed lighting

Photography:

Corey Gaffer © Gaffer Photography